Description
This Electric Foot Warmer is the perfect addition to your household for the cold winter months. With three temperature settings, a turbo heat up function, an illuminated switching function and a detachable controller you can cuddle up and keep your feet toasty and warm throughout the winter!
Keep Your Feet Warm And Cozy This Winter!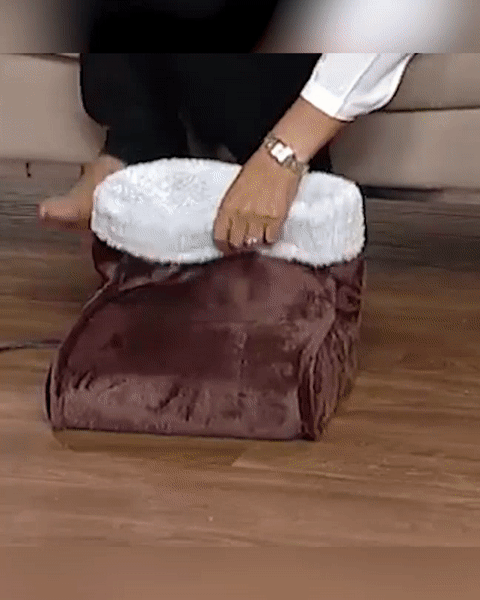 Do you easily get cold especially that the winter season is approaching?
Electric Foot Warmer ensures this holiday season is the warmest, coziest yet! Simply slip your feet into its plush foot pockets and turn up the heat. The microplush material gives you the softest, most soothing experience for your feet! 
100% Natural And Soothing Heat For Your Health! 
Electric Foot Warmer relieves sore and swollen muscles, dryness, cracks, and chronic pain brought on by the cold! Improves blood circulation and mood so you stay productive and festive through cold weather!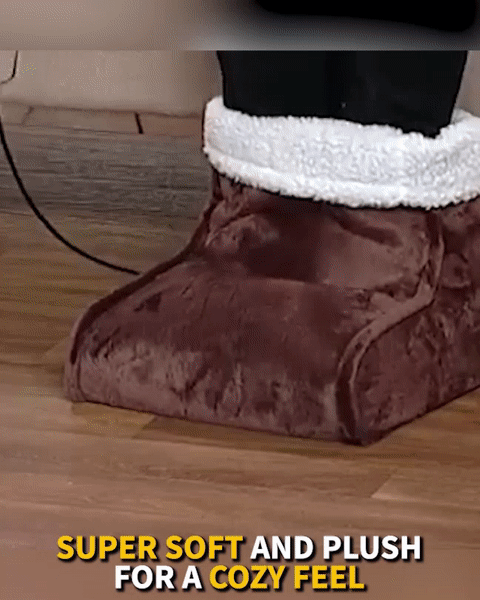 Perfect Solution To Chilly Winter Nights!
Easy to Use Remote With 5 Heat Settings!
With the use of Electric Foot Warmer, you get perfect warmth in one click! Keep your feet toasty and warm at home, in the office, or just in bed!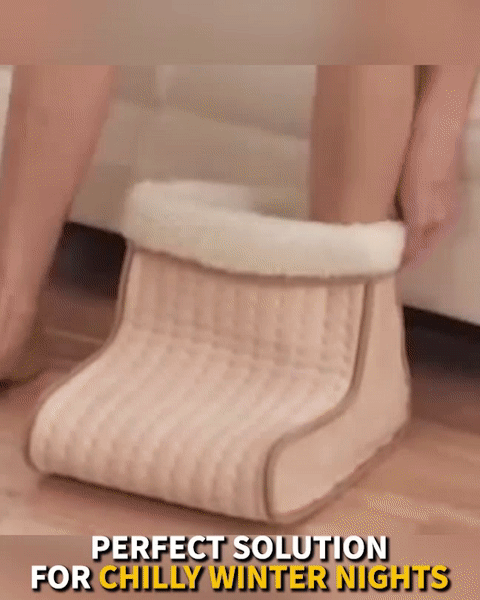 Why Choose Electric Foot Warmer?
[✔] Keep your feet warm and cozy in ice-cold weather!
[✔] Get rid of freezing feet to keep warmth spreading all over your body
[✔] Microplush material for the softest feel!
[✔] Improves blood circulation and mood
[✔] Prevents muscle pain, dryness and cracks, and arthritis due to cold weather!
[✔] Easy to use remote with 5 heat settings!
[✔] Automatic off function protects you from overheating
[✔] No more nasty burns from too-hot warmers
Specifications :
[✔] Fabric: Comfortable short plush
[✔] Voltage: 110 V
[✔] Power: 24 W
[✔] Size: 27 * 26 * 22 CM Product
[✔] Thickness: about 15 cm
[✔] Temperature control range: 40-60 degrees
Package Includes :
[✔] 1 x Electric Foot Warmer
[✔] 1 x Power Cable
[✔] 2 x Wormwood Bag
[✔] 1 x User Guide
Peace of mind - this special edition foot warmer features precise electronic temperature controls.
Comfortable heat - 3 levels of heat, including the turbo warm-up function means you'll get the level of heat that is perfect for you!
Cozy feel - cozy fleecy inner that is fully breathable for your comfort and washable. No sweaty feet here, just warm toasty and safe!
Protection - BSS overheating protection as standard.
Illuminated control display no more fumbling about for the controller in the dark!
Automatic cut off - 90 minutes of heat and this foot warmer will switch off, ensuring you keep cozy, but above all safe.
Payment & Security
Your payment information is processed securely. We do not store credit card details nor have access to your credit card information.